The OmniVision project is an ongoing investigation of space and our own perception of that visual data set. The way our brain processes visual information has been proven to be very elastic. Experiments have been done in the past where subjects wearing inverting glasses see the world upside down at first but in a relatively short amount of time begin to see it normally again. If the inverted glasses were then removed from the subject, the world, seen with their naked eyes once again, appeared upside down to them, but after another given about of time they adapted to once again seeing things normally. If a subject went back and forth between regular sight and wearing the glasses often enough, the subject was in fact able to adapt to the switching. There would be no change in the subjects visual perception when the inverted glasses were taken on or off. The world looked right side up either way. If the mind can readily adapt to inverted space, why not multi-directional space?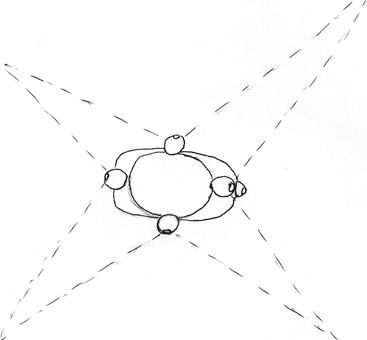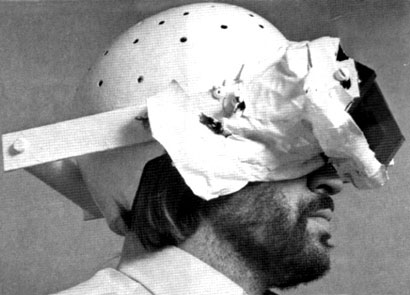 [Inverted glasses experiments]
Dolezal, Hubert (1982)
Living in a world transformed.
Chicago: Academic Press
Stratton, George M. (1897)
Upright vision and the retinal image.
Psychological Review, 4, 182-187.
Kohler, Ivo (1964)
The formation and transformation of the perceptual world. New York: International University Press



Traditionally when we want to view many things at once, we divide the visual space up into quadrants and give each quadrant a discrete view or we flip from view to view. Take picture in picture or a bank of security camera monitors for example. This sections out the different views in a way that is easy for us to discern but our focus is still in just place at one time. As you can see this is not a true solution to the problem, it is merely an attempt at side stepping it. When all is said and done we are still not really seeing all things at once. If we want to advance your visual comprehension we need to present our brain with a more complicated visual perception.